Want to get on a garage door maintenance plan so it's one less thing you have to worry about?
Staying on top of preventive garage door maintenance is the best way to avoid dealing with loud, squeaky tracks, getting your car trapped inside your garage, or having your garage opener's motor suddenly fail. And if you're located in Heathsville, VA, or anywhere else in Middlesex County and the Northern Neck, you can sign up for regular garage tune-ups from Easy Open Garage Doors, LLC!
With our annual garage door maintenance plan, you'll gain peace of mind knowing that our experienced garage door contractors are routinely checking up on your system and keeping all components running smoothly.
Whether you're an average homeowner or a commercial property manager, it's always an amazing feeling to get one more chore off your plate. So, let us help make your life easier. Call now to get on our schedule!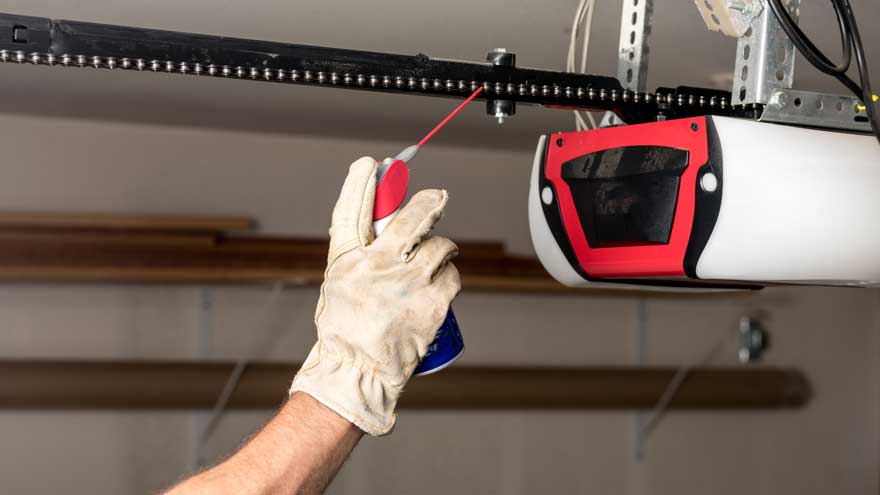 Garage Tune-Up Every Six Months
When you sign up for our annual garage door maintenance plan, you get a checkup twice a year. (Each visit is $60.) Easy Open Garage Doors, LLC, will come out and examine the state of your system, oiling the garage door and adjusting parts as needed.
This comprehensive service includes:
Garage door opener tune-up

Garage door track maintenance

Garage door motor maintenance

Garage door torsion spring maintenance

Lubricating garage door tracks

Lubricating garage door chain
Automatic Part Replacement
During each visit, if we notice any minor issues or small parts that need to be replaced, we will make a note in your file and automatically bring the replacement parts to our next visit. This means you don't need to schedule an additional appointment or remember to follow up about the repair yourself. Instead, we take all of that mental work out of the equation so you don't even have to think about it! 
Best of all, we do these repairs at no additional cost to you. 
It's no wonder we're the most trusted garage door company in Heathsville, Tappahannock, and Middlesex County.
Ready to make your life a whole lot easier? Contact us today and ask about our annual garage door maintenance plans!